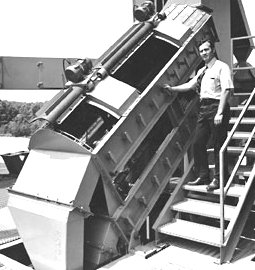 Local Manufacturer to Global Enterprise.
J&H Equipment, Inc. was founded by Allen Jackson and Cliff Hollyfield, both mechanical engineering graduates of the Georgia Institute of Technology.
Prior to starting J&H, Mr. Jackson and Mr. Hollyfield worked together for approximately 9 years managing the chemical division of FESCO Inc.  They designed and built turnkey granular fertilizer plants.  During that time they realized that the screening machines they were purchasing and installing in the plants of that era had many shortcomings (noise, high maintenance requirements, and poor efficiency).
For that reason, in 1969 Mr. Jackson designed the first rotary driven vibrating wire screening machine.  That drive was offered to other manufacturers, but no one would accept Mr. Jackson's offer for development.  With that in mind, it was decided by Mr. Jackson and Mr. Hollyfield to leave FESCO and manufacture their own machines.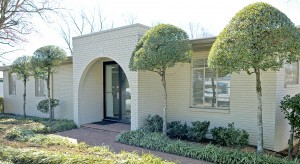 J&H Equipment was founded in December 1974 and its doors opened on January 1, 1975.  The goal of its founders is to design, patent, and build technologically better machines for the chemical processing industries.  J&H was located in a small office in Roswell, Georgia with machines being fabricated in a tiny shop down the street from that office.  Our market was only in the states of Georgia and Alabama.
Since then, J&H has expanded its line of machinery to include crushers, elevators, lump breakers, feeders, stream splitters, and modulating control diverters; All machines related in support of our screening machine base.   Manufacturing was moved to Alpharetta into a much larger assembly and shipping facility.  J&H has kept up with advances in technology, using laser cutting and powder coating to ensure manufacturing quality.  In May 2010, J&H headquarters relocated to Alpharetta into a state of the art office building adjacent to the manufacturing facility.
J&H's market has spread from its original territory in the Southeast United States to now having machines operating in over 20 countries around the world supported by local or regional J&H representatives.
J&H now maintains numerous patents and is constantly developing new and innovative machines to enhance its primary screening and crushing systems.
To see our Facilities click here or for an overview of our Products click here.