J&H stands behind and fully supports each J&H product sold, installed, and properly commissioned.  J&H Equipment products are designed and fabricated for heavy duty industrial use.  The housing and structural components of the machine are intended for the life of the product, and there are J&H machines that are still in use after more than 35 years of service.  Even so, many J&H products have consumable components that are essential to the operation of the machine.  Some of these are wear surfaces such as liners, and some components such as rubber buffers and seals have a natural functional lifespans.  Other components such as the wire cloth in the screens or the chain links in the mills erode or fatigue with use.  Each of these items must be periodically inspected and replaced as they age or become damaged.  Some component, like the chain on a bucket elevator, should be replaced periodically for safety reasons.  The type and quantity of spare parts that should be maintained for any J&H product depends on the model and size of machine purchased, what material is being processed by the machine, and environmental factors such as humidity or atmospheric salt levels.
J&H has been manufacturing many of these machines for more than thirty-five years.  With this experience, J&H has developed many parts that are specially fabricated just for J&H or we use parts that are manufactured to J&H specifications.   Make sure to use J&H supplied components to assure that your J&H Equipment machines are operating as they were originally set up and intended to be maintained.
For each machine, J&H creates a recommended spare parts list.  This was provided in your technical contract, in your installation and operations manual, or as a separate file in your documentation package.  Please contact your local J&H Representative to acquire about purchasing spares for your J&H machines.  If you cannot find your original recommended spare parts list, J&H will be happy to provide to you a new list.  Please provide the following information from the stainless steel nameplate affixed to the machine: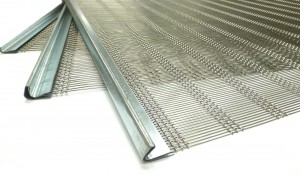 Machine Serial Number:
or
Company Name:
Site Location or Project Name:
J&H Job Number:  JXXXXX
Machine Description:
Use Contact Us to make a spare parts request.  Find your correct local J&H Representative, fill out the contact information, and submit the request.  Your representative will contact you.